Community noticeboard
Check here for the latest community support, resources and events.
Free Parenting Guidance Sessions

Free English as a Second Language lessons

Click Here for more information

Registration days throughout the first two weeks of July.

...

'Cadenza' is Ealing Music Service's well established music centre in the heart of Ealing. Now with 16 ensembles and classes catering to over 120 pupils from Ealing and beyond, and with manageable monthly rehearsals, Cadenza is the chosen music centre for many young musicians in West London.

Click Here For more information.

Free Summer Activities for Free School Meals recipients. Full list of providers:

SPORT-ENGLAND BACKED CHARITY PARKPLAY TO COLLABORATE WITH THE NATIONAL TRUST

See Below for more info

Summer holiday activities

Bounce summer camps for football, basketball, volleyball, tennis and more!

Download info here
Download info here

Autism group sessions, carer support groups, community language sessions and more...

Read about the upcoming summer sessions below.

Walk and talk event in Brent Valley

Walk with clinical psychologists, staff and other parents of students with disabilities at the Brent Valley event

*Updated 16/5/22 Download info here
Download info here

Performing Arts Summer Program (Saturdays at EPHS)
For parents/students with additional needs
Events run by the Jack Tizard School this summer: Booking forms - Swimming - Land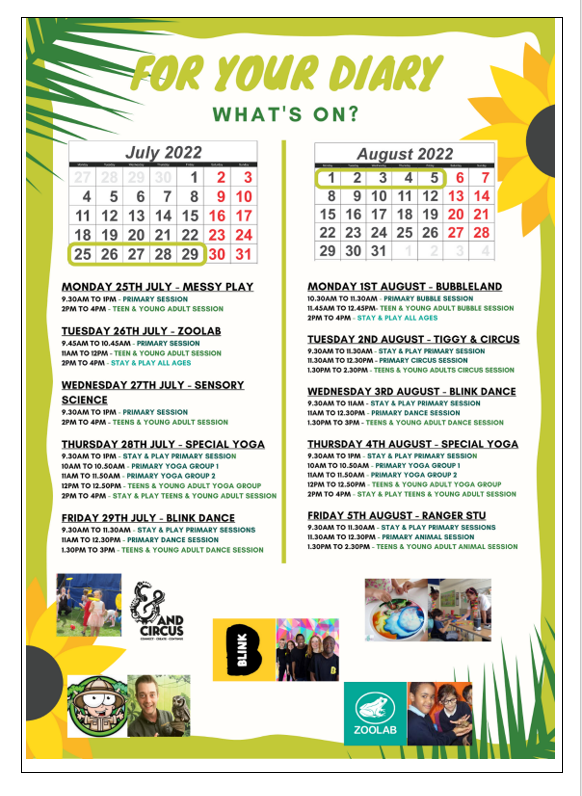 More events below...