Our Staff
Here at Elthorne, we are proud of our creative and innovative staff. We ensure that we recruit the very best staff who also subscribe to our core values and attributes. We have a strong leadership team who seeks to work collaboratively with all stakeholders.
All staff, both teaching and support, form part of a qualified and experienced team, which functions at its best in being mutually supportive working towards our mission statement.
Relationships between staff and students at Elthorne are often remarked upon by visitors and parents as being warm, productive and mutually respectful.
You can find a staff contact list here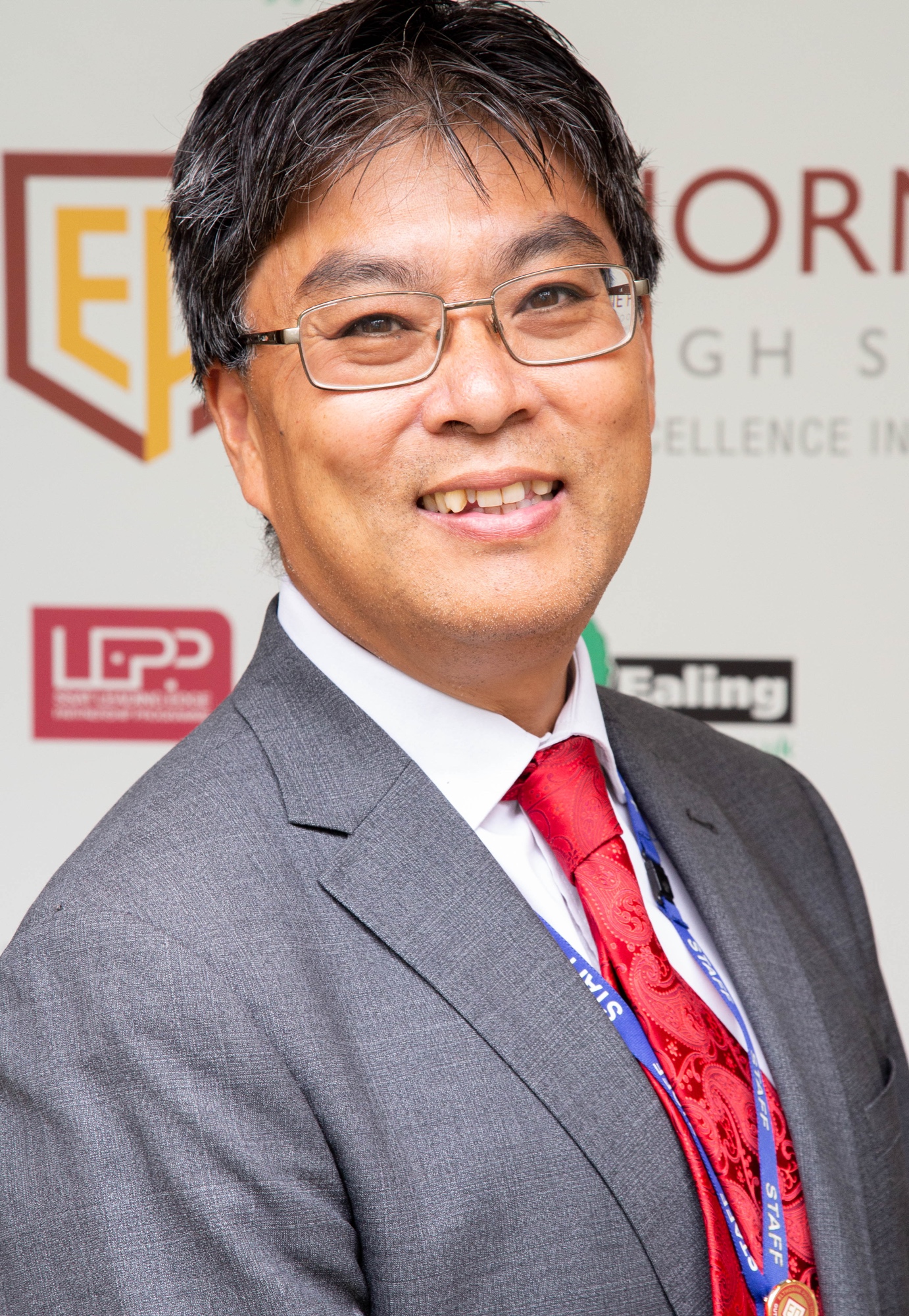 Eliot Wong
Headteacher
Mr Wong has always liked science, technology and taking examinations. After graduating from Kings College London with a mathematics and computing degree he spent an enjoyable year in Birmingham learning circus skills and how to teach secondary school children. Skills that came in handy in Australia when he juggled jobs teaching rugby and mathematics during the week and working at the fairground in Sydney at weekends. He still loves travelling but refuses to live anywhere without a tube and thinks that London is the best city in the world!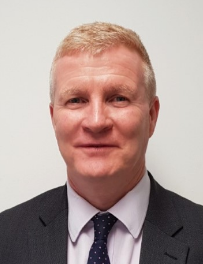 David White
Deputy Headteacher
Mr White graduated from the University of Swansea with a BA (Hons) degree in Geography. He trained as a teacher at the University of Wales (PGCE). He is also a keen traveller and has lived and worked in Japan and Australia. Mr White has held a number of responsibilities as Deputy Head teacher at Elthorne Park High school including Behaviour & Inclusion, Curriculum & Assessment & School Self Evaluation. Mr White is passionate about Geography teaching and environmental education and ensuring that all students achieve their full potential at school.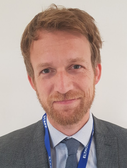 Steven Ward
Deputy Headteacher
Mr Ward graduated from the University of Oxford with a BA (Hons) degree in Modern Languages. He has always loved languages and after several years teaching English in Spain, he realised that he wanted to teach Spanish and French in this country. Mr Ward completed his PGCE at the Institute of Education and has taught MFL in three other London schools, organising some memorable trips to Spain, France, Mexico and Japan. He has also worked as a football translator for Spanish-speaking players and managers and loves Spanish football.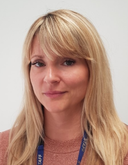 Katy Reeves
Deputy Headteacher
Ms Reeves graduated with a BA (Hons) in Politics and International Relations. Believing that her future was in politics she completed a Masters in Politics. Following an internship she realised that the only way to ensure the future generation voted and lived in a strong society was to be involved in education and since then has never looked back. She leads on Personal Development and Inclusion within our school. She teaches Government and Politics and Religious Education. Having lived and worked in Ealing her whole life she feels there is no better place to be unless it is walking her dog along the south coast.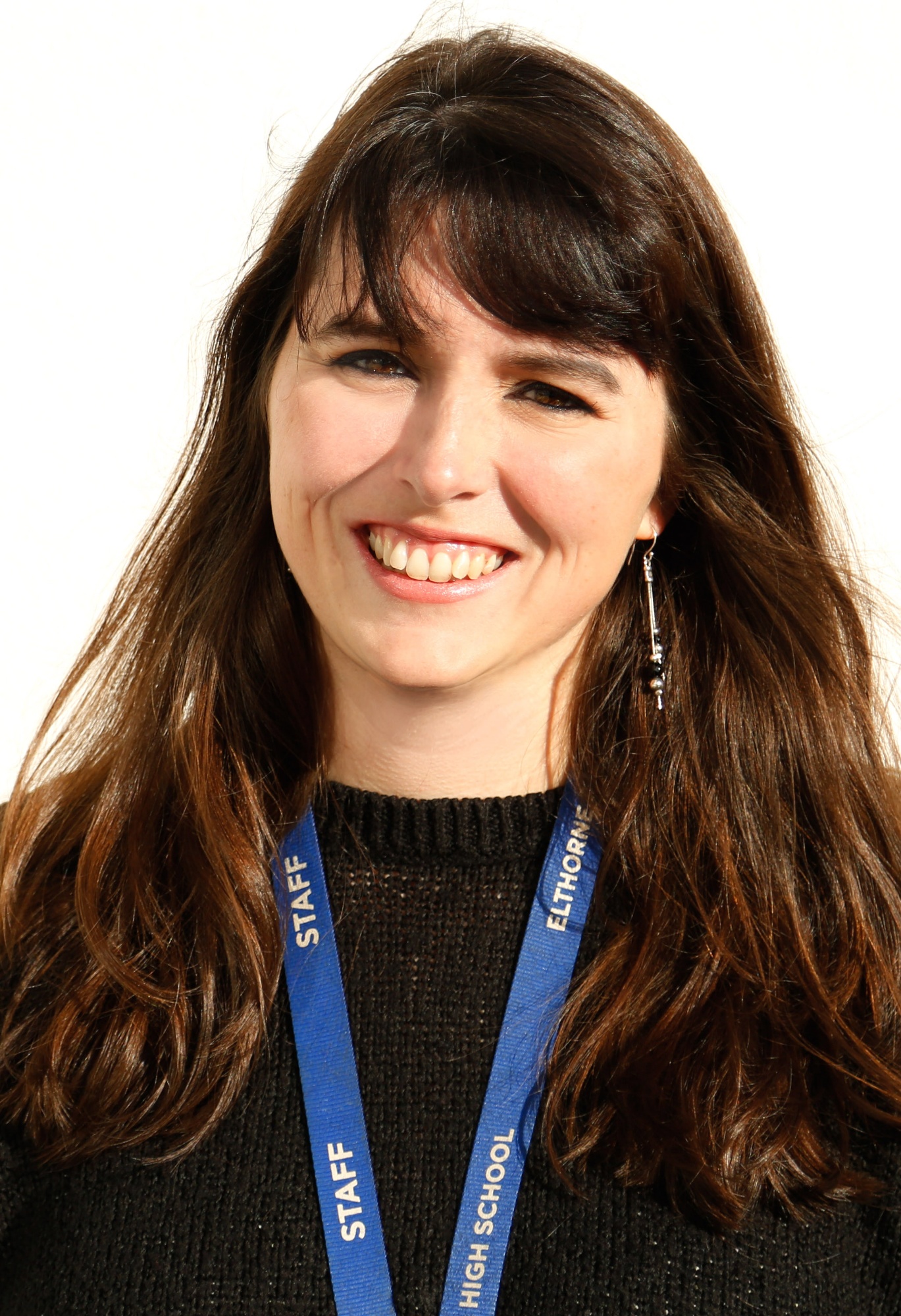 Camella Ervin
Director of 6th Form
Ms Ervin was awarded a BA from Cardiff University in History and Religious Studies. She went on to complete the Teach First Programme in London, completing her PGCE and Masters from UCL. More recently, she has completed the National Professional Qualification for Senior Leadership through Teach First. Ms Ervin currently teaches History, but often now spends most of her days reading UCAS personal statements and applications. She is passionate about ensuring that all students are highly educated on how to reach their future aspirations and are supported to make competitive applications for their post-18 options, whether that is University, apprenticeships or the world of employment.
Ms Ervin is responsible for Key Stage 5 and enjoys working with Sixth Form students, both those who have been at the school since Year 7 and those who have recently joined in Year 12. Outside of the classroom, Ms Ervin enjoys singing and has been seen on stage at barbershop singing competitions. She also enjoys travelling and is trying to tick as many countries off of her list as possible.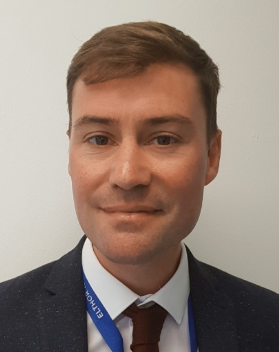 Jonathan Kelley
Associate Deputy Headteacher
Mr Kelley graduated from Royal Holloway, University of London with a BA (Hons) degree in English. He is our Assistant Headteacher with responsibility for Curriculum and Assessment and is attached to the Sixth Form. As a teacher of English, Mr Kelley is passionate about the teaching of language and literature and particularly enjoys working with students who have struggled with English in the past. Outside of school, Mr Kelley's interests include poetry, music and walking.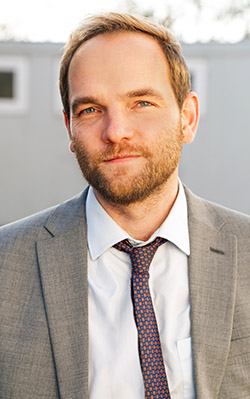 Ralph Ward
Assistant Headteacher
Mr Ward graduated from the University of Kent with a BA (Hons) degree in English Literature and Film Studies. He completed his PGCE at the Institute of Education and is currently studying part-time for an MSc in Learning and Teaching from the University of Oxford. He is an Assistant Headteacher with responsibility for Teaching, Research and Innovation. Mr Ward has had a varied career, working as an English teacher in Nagoya, Japan and Addis Ababa, Ethiopia. He has a passion for English Literature, particularly reading novels, and is fascinated by the mechanics of effective teaching and learning and how to ensure teaching methods are grounded in relevant research. When not teaching, Mr Ward maintains a strong interest in cycling, having completed Land's End to John O'Groats twice and cycle tours across the Netherlands, Belgium, Germany and France. He also enjoys spending time at his allotment.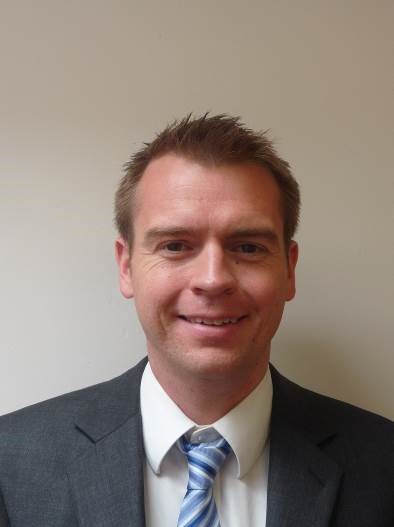 Frank Hardy
Associate Assistant Headteacher KS4
Mr Hardy was awarded a BA by Brighton University followed by a PGCE in Physical Education. He went on to gain a Masters degree from Middlesex University for his research work on student motivation. More recently he completed the National Professional Qualification for Senior Leadership with the Institute of Education. Mr Hardy teaches maths and PE. He believes deeply in the impact of sport on lifetime health and fitness. In maths he uses his love of the subject to encourage and support his students to becoming confident learners.
Mr Hardy is responsible for Key Stage 4 and is passionate about supporting students in finding their pathway into post 16 education, training or employment. Outside of work Mr Hardy is a Fulham supporter and season ticket holder. A keen cyclist, he completed LaMarmotte, one of the most challenging cyclosportives in the world. He is also an experienced marathon runner.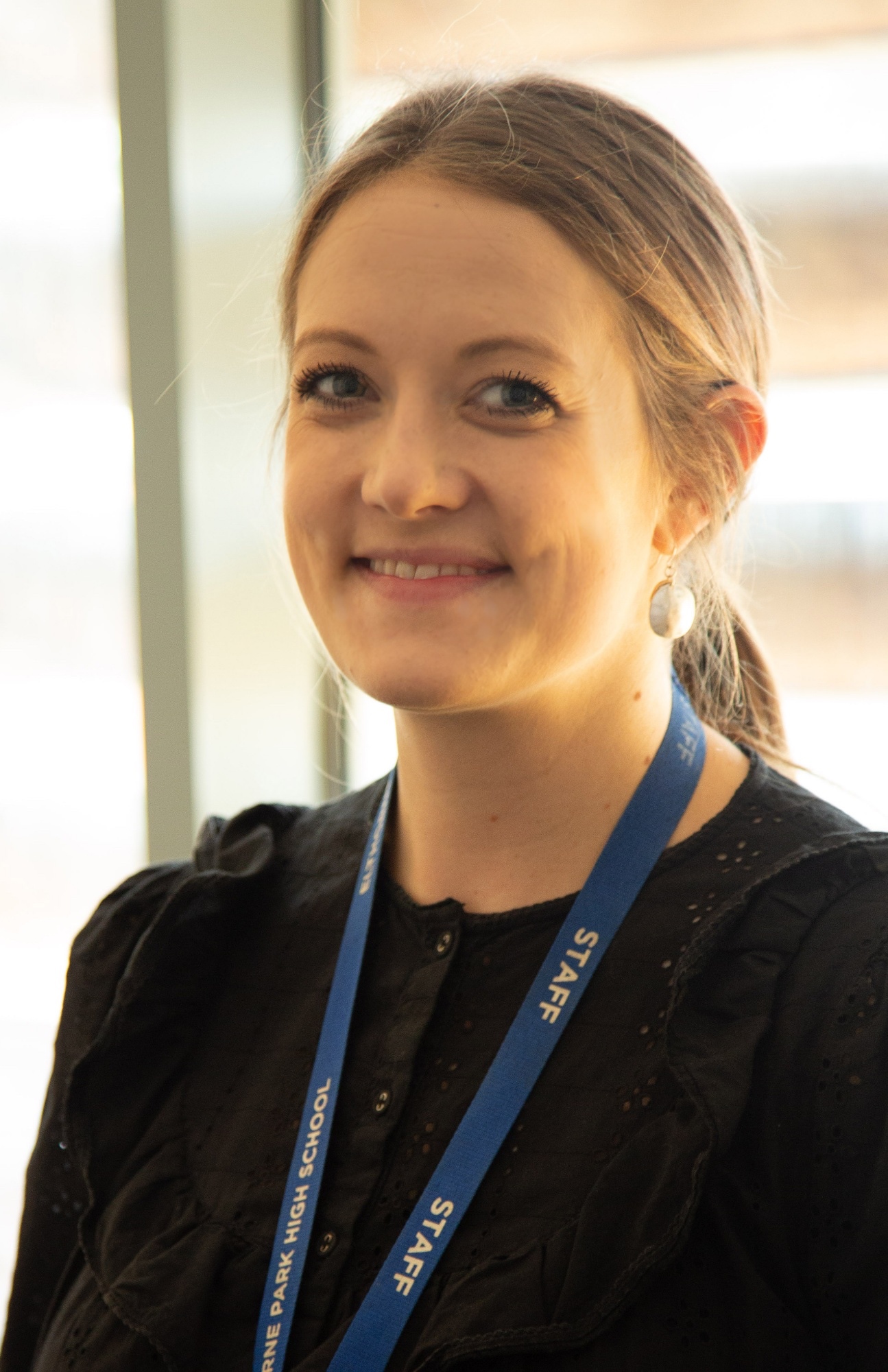 Alicia Crix
Assistant Headteacher
Ms Crix graduated from The University of Birmingham with a BA (Hons) degree in English Literature. She completed her PGCE at Brunel University and subsequently trained to teach in West London. She is an Assistant Headteacher with responsibility for Student Development and Engagement. Ms Crix is a very experienced pastoral leader with a passion for understanding the student journey. She works closely with the student leadership teams across the school to develop our Personal Development curriculum which includes RSE, PSHCE and CIEAG provision and our wider opportunities offer. Ms Crix's favourite part of her role in school is liaising with local employers, facilitators and charities to help the students make a difference in the local community. She is so proud of Elthorne students who design and run E4E (Elthorne 4 Equality) projects throughout the year – these events raise thousands of pounds for charities and promote respect and inclusion across the school. When not teaching, Ms Crix enjoys running and baking with her daughter.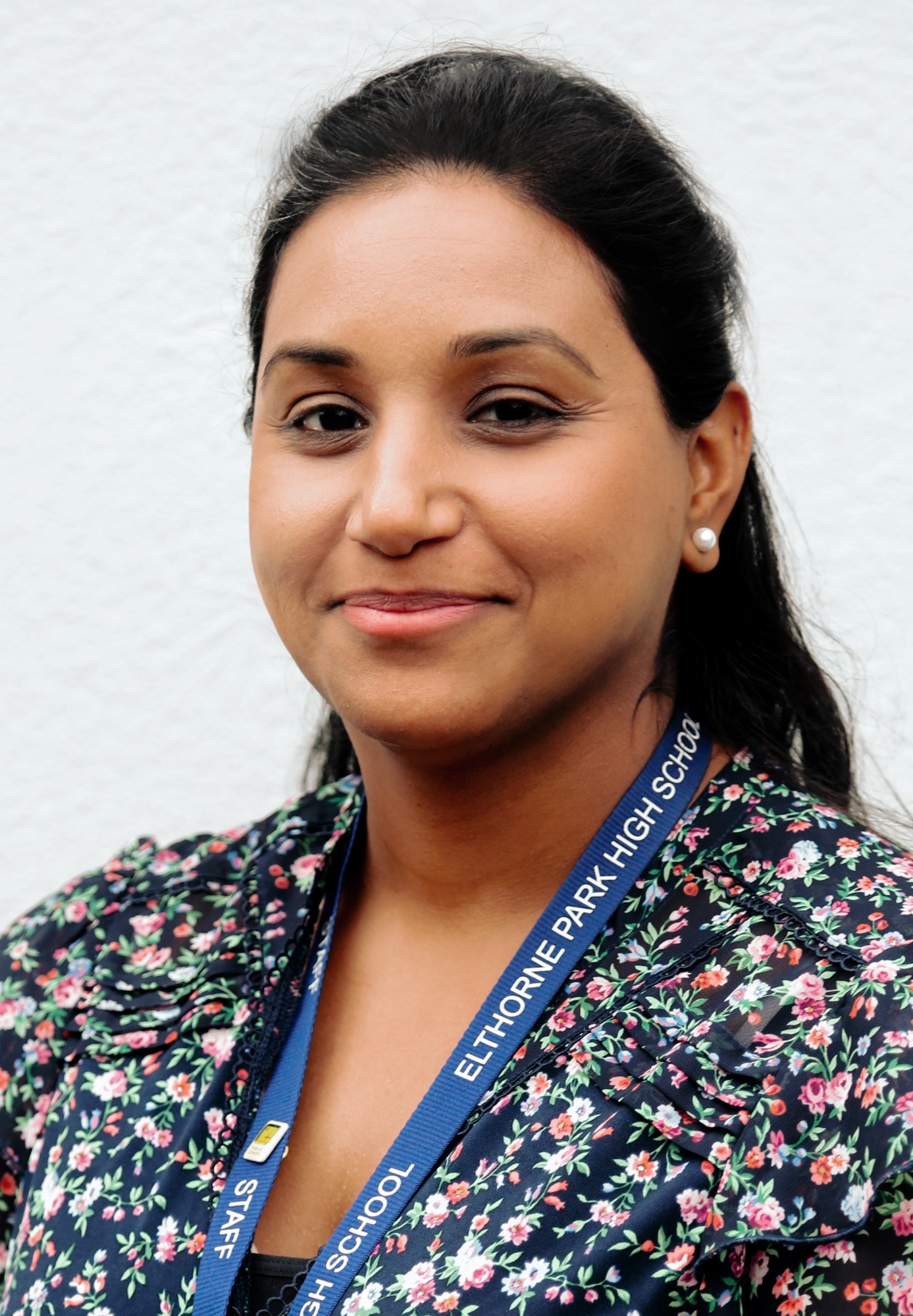 Sam Dhami
Associate Senior Leader
Ms Dhami graduated with a BSc (Hons) in Mathematics, Statistics and Finance at Queen Mary, University of London. She then worked voluntarily in a local community centre with children struggling with maths for a year, whilst helping her younger siblings through their A level Maths and GCSE Maths. She found working with children rewarding and decided she wanted to teach full time and make a difference to children who didn't understand Maths or love it like she did. She is now completing her National Professional Qualification in Senior Leadership and is the Joint Head of Maths. She also enjoys travelling, puzzles and gardening in her free time.
Nichola Bowler
Associate Assistant Headteachers - KS3
Miss Bowler graduated from Sussex University with a BA degree in History. She went on to complete the Teach First Programme in London, completing her PGCE with Canterbury Christ Church University. She has completed the National Professional Qualification for Senior Leadership. Despite having a degree in History, Miss Bowler teaches English and particularly enjoys teaching poetry. She is studying British Sign Language outside of school hours. She loves learning and hopes that her passion translates in her classroom and throughout the school.
Miss Bowler supports Key Stage 3 and wants the students at Elthorne to feel positively about school life and everything it can bring to young people. She works hard with the pastoral team to ensure everyone at school feels supported and in the best place to learn. Outside of school, Miss Bowler loves to listen to podcasts, read, run 5Ks and travel. She is an excellent person to have on a quiz team.